Not a Cascade classic... But one of my favorite spots accessable from hwy 2.
road open Blanca TH, I drove a pick up truck... Trail snow free for first grand or so. I dunno, i never carry a gps or altimeter. I took the Columbia glacier to west face variation.
Other then the immediate snowline, evrything esle was pretty smooth. Firm in the am, and softening as expected with warm and sunny. Coverage was very good from maybe 3,500', well before virgin lake. Ridable to blanca from there. Blanca was well frozen, but did not look as thick as last july when I crossed it.
The route up from the lake and the glacier are in perfect shape. Upper steeps are gliding off of the rocky faces.
blanca lake, Columbia left, Kyes right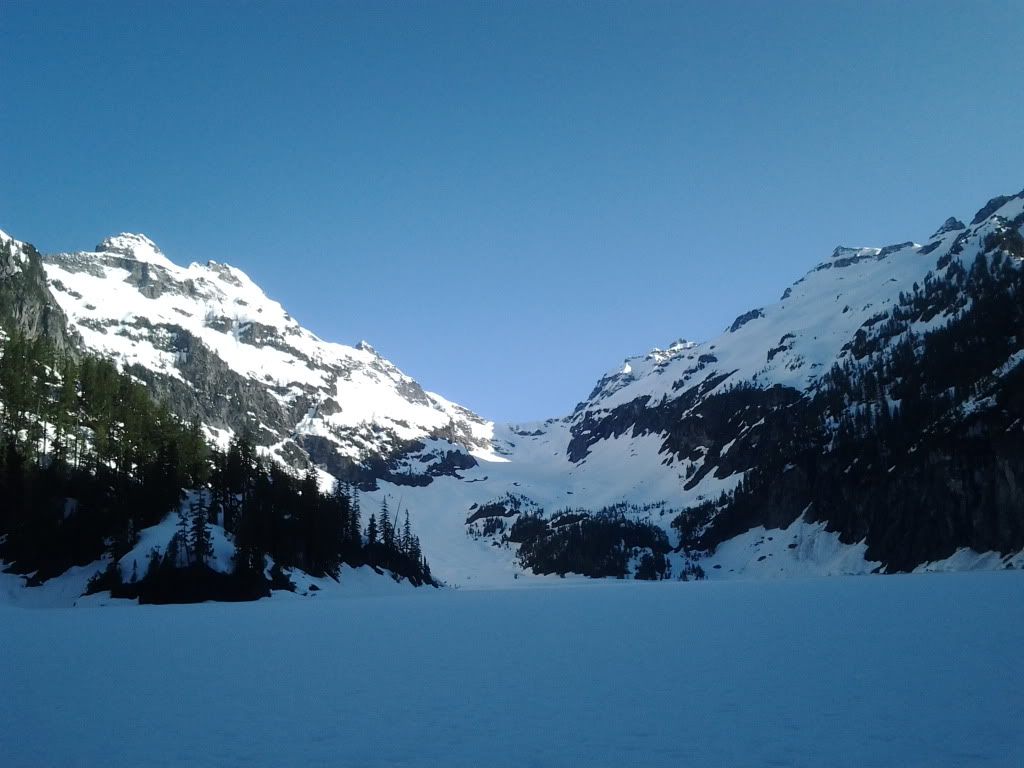 columbia glacier. Columbia/monte cristo gap.
skin to summit on south ridge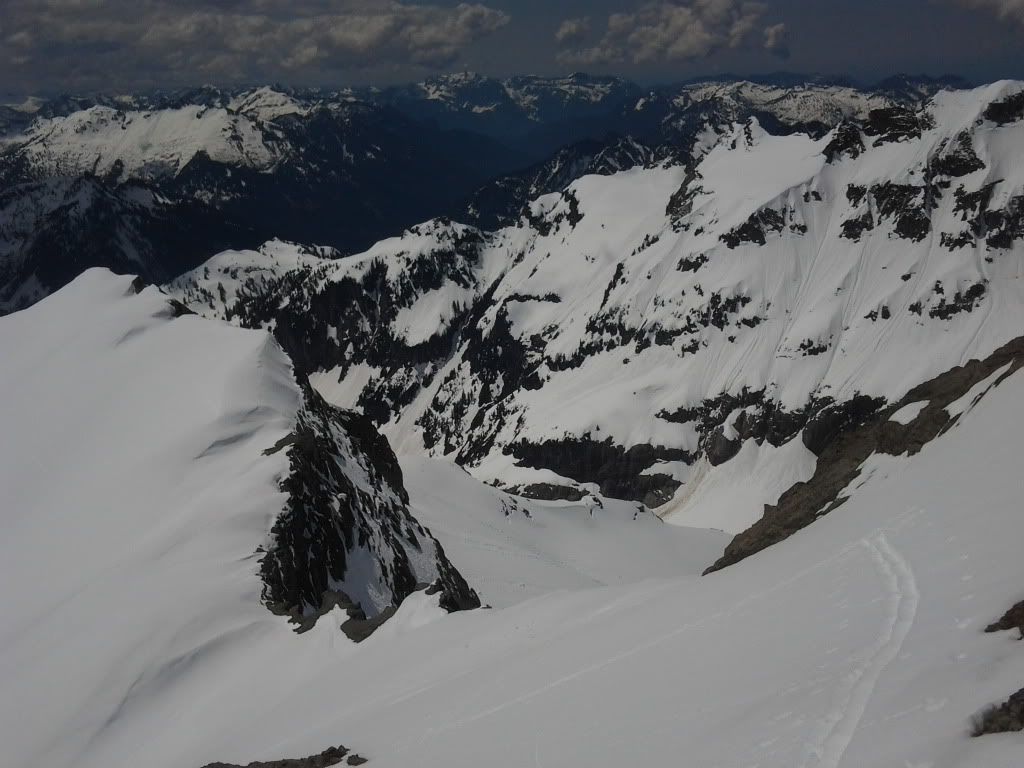 North face and Pride Glacier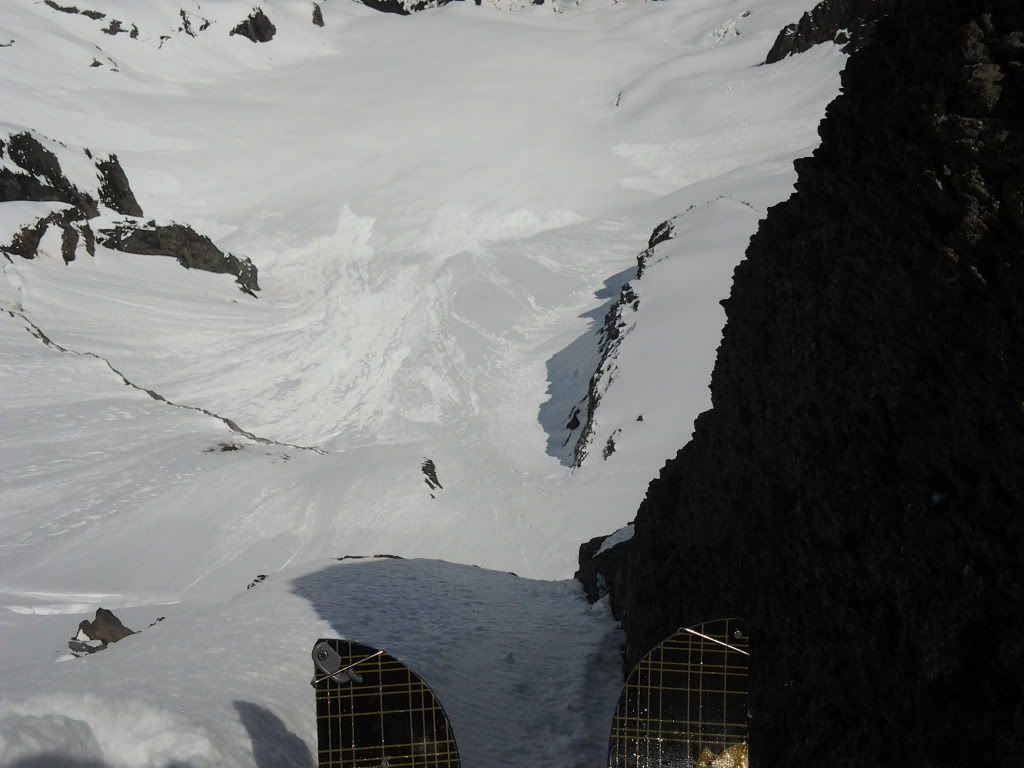 north face of the west ridge