FS Mammut Spindrift Guide 45L pack
kamtron

[

kamtron

]

Topic Author

Junior Member
20 May 2020 09:51
-
20 May 2020 09:53
#233754
by

kamtron
Mammut Spindrift Guide 45L backpack
asking $60
A ski mountaineering specific pack. Good size for overnights and
longer, or can be stripped down for technical day trips. Easily carries
camping, glacier, and snow safety gear. Probably closer to 60L when
fully stuffed but carries okay when less than full.
Features: removable metal frame (can replace with a foam pad for
lighter weight and more versatility), shovel/probe pouch, side zip
access, zippered hip pouch, gear loops, rope carrier strap, side
compression straps. Clip ice tool carry works with modern tools and
allows easy access while wearing the pack. Carries skis in a-frame and
diagonal configurations. Probably could carry a splitboard, but I'm not
sure.
Modifications: added a bungee crampon carrier, cut off the brain so that it can be optionally removed.
It's a nice pack that I've taken up a bunch of peaks. In fair condition. Some stitching is getting loose in non-critical areas but could be repaired.
Email
This email address is being protected from spambots. You need JavaScript enabled to view it.
for fastest response. I'm in Fremont, Seattle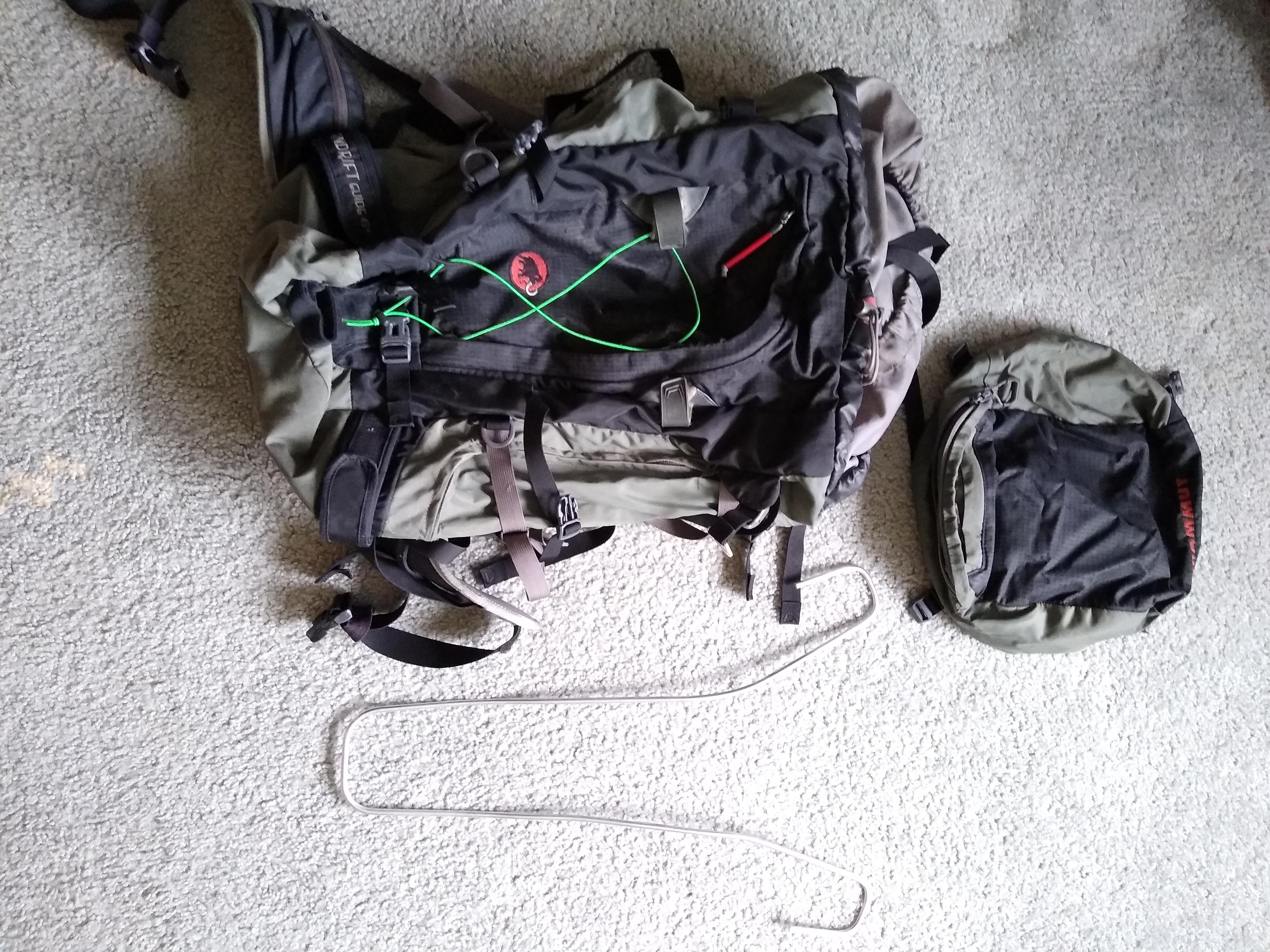 Last edit: 20 May 2020 09:53 by
kamtron
.
Please Log in or Create an account to join the conversation.